We recommend Windows 7 Professional or WinXP for all our software products.
Win7 can be either 32 or 64 bit systems.
In many instances our software runs perfectly in Windows Vista. But in some situations, there may be minor, or even major, malfunctions. This is especially true for the Database Upgrade utility, Online Licensing module and scanning modules. To get around this problem, you simply need to start the software in XP Compatible Mode.
To use Windows XP compatibility mode, right-click the ezChartWriter icon and choose Properties from the context menu that appears: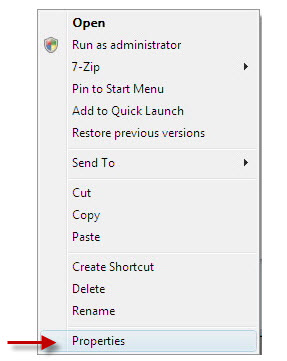 After choosing Properties from the context menu, a window will appear displaying the different properties of the application organized in tabs. Select the Compatibility tab to run the application Windows XP mode: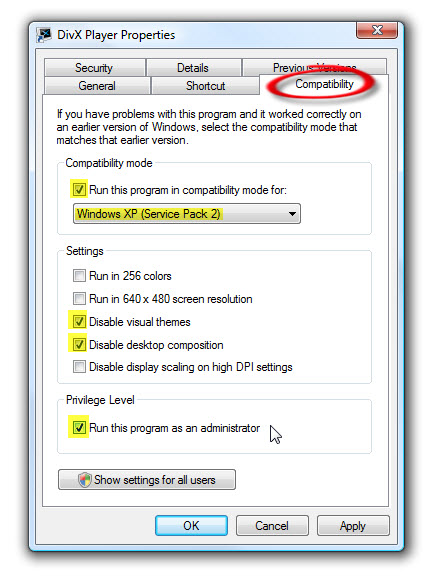 On this screen, place a check in each of these checkboxes:
o Run this program in compatibility mode for Windows XP (service pack 2)
o Disable Visual Themes
o Disable Desktop Composition
Then click OK to save the changes.
NOTE: If this does not work and problems remain, try running the Program Compatibility Wizard by clicking the Start button, clicking Control Panel > Programs > Programs and Features > Use an older program with this version of Windows
If compatibility mode and the wizard does not solve the problem, contact Tech Support for further help.